What we talk about when we talk about lol
I'm not a linguist but this language stuff is cool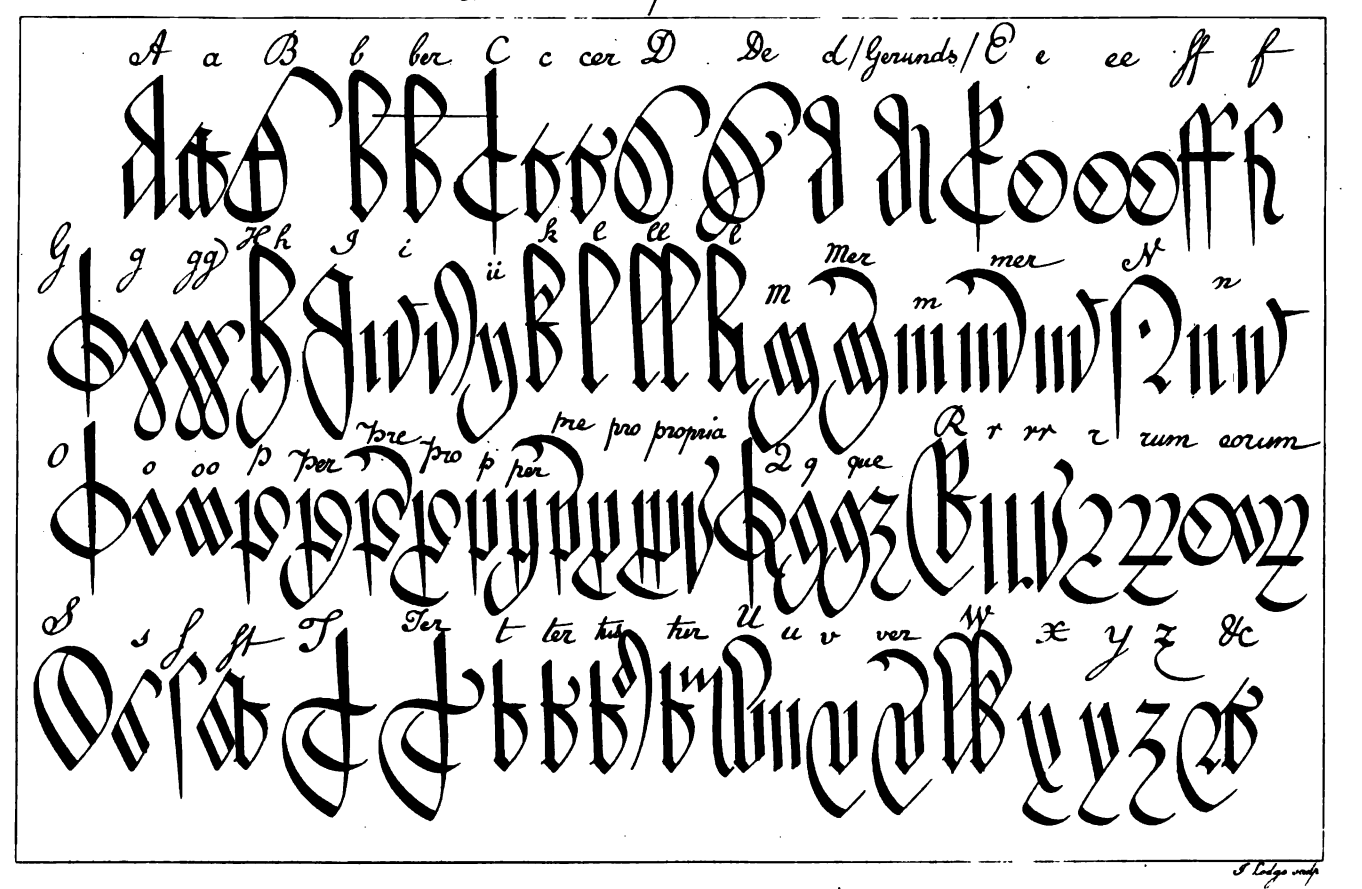 INTRODUCTION
Have you noticed how people have their own personal meaning dial? You can't know for sure the setting on a person's meaning dial until you get to know them a little. It's not publicly available information. To change their emotional register, people either turn the dial up, expending meaning, or down, conserving meaning, playing off the dichotomy between who they normally are (baseline serious, or baseline easy-going) with who they are in a specific moment, in a specific conversation.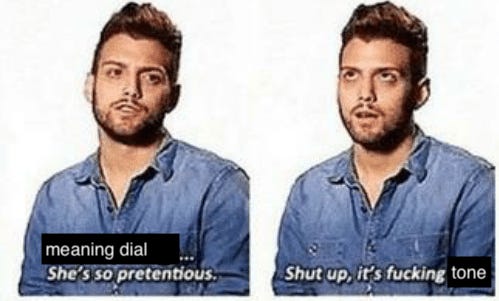 I mean, yeah, I'm basically talking about tone (universal); but I want to talk about tone for people who have grown up with or migrated a considerable portion of their life to the internet (specific)
Take, for example, the elderly relative who comments on a Facebook post like this:

by any chance do you have geetas contact no?pl pass on.
Please = pl = pls = plz, the meaning underlying the form of the word is the same as the substance of the word. This isn't true for captives of the internet, for whom meaning is heavily dependent on form

This is not to say that old people are atonal. It is to say that learning to communicate on the internet makes you think more deeply about the shape and form of individual words and even punctuation marks (vertical meaning), vs. the arrangement of words (horizontal meaning). More creatures mutate out of what was once conveyed through a narrower range of options: bolding, italicising, underlining, etc.  
There's a popular theory of why this happens: democratisation of language comes with glut, and glut leads to devaluation. Talk becomes cheap; to re-value talk, we invent new meanings. I'm sympathetic to the logic, even if I disagree with the implicit judgement. Does it really suck that 'awesome' doesn't mean what it used to thousands of years ago, when monks were writing about God's miracles in calligraphy that a peasant would never be allowed to read? If all was kept pure, and language's bloodline carefully pruned, we'd only be allowed to feel 'awe' at thunder. And the one or two other things that fazed our ancestors, who literally hunted straight-tusked elephants for food. Perhaps language changes not for better or worse, but to suit those who use it.  
And that is way more interesting: not how or why we got here, but what we do about it. How do we mean what we mean, when we want to mean it?  
METHODOLOGY
I took a survey of close friends (N=5; too few for statistical power, and arguably too many emotional attachments) to see how they use short forms and punctuation in text speech
No I will not be taking questions on methodological rigour

Yes, entirely possible I have projected onto their answers (hazards of being friends with writers, we discard all but the most narratively satisfying interpretation of what you're saying)
RESULTS
Person 1 said she is careless with her grammar until it's time to convey a serious, often negative emotion. Then, she is careful with her periods and cuts down on fillers like 'lol' and 'haha'. The act of using full sentences and punctuations is its own message – she wants the reader to know she is being deliberate
I suspect this represents most of us. The phrase 'period!!!', to mean 'the final word', has been around since the 1900s, but back then seeing a sentence conclude with a full stop did not chill one's blood the way it does now
Person 2 uses full form as the default, because it doesn't require the reader to invest in reading subtext. But when it comes, e.g. to asking for romantic favours, he adjusts his speech. 'Pls' and 'thx' replace their originals, as in "pls send nudes, thx." 'Please' and 'thanks' feel tonally inappropriate here, like he's begging; 'pls' and 'thx' undercut that tone, acting as the "fun winky eyes version" of the original terms
Person 3 felt the same. He noted: "'Please' is used for not so humble requests and favors, when trying to get someone to understand the bigger picture, or making demands when you feel like you are "owed" something"
Unsurprisingly, the best scholarship on the word 'u' is on tumblr. The people I spoke with validated many of these hypotheses and limitations
Sometimes the utilitarian thing is the true thing. Person 5 uses short form when she's literally running short on time

Sometimes its not! Person 2 uses 'u' when he is feeling affectionate; similar to Person 3, who also uses it with potential friends or people he thinks he can get along with
"Lol" is honestly a beast in its own right.
Person 2 and Person 5 noted overusing it in daily communication more than any other short form.

Person 5 likened the word to a "brain chuckle", or not worth the effort of an actual chuckle; along similar lines, Person 4 said she used it for when things are intelligent but not hilarious. Or when you just need to throw someone a bone, and acknowledge they made the effort to be funny

Person 3, easily the most #online of my respondents (though his preferred platform is Reddit), said he uses the word whenever he is "trying to portray being a "chill" person, to soften the impact of something in a casual conversation, be it a serious argument in the middle of talking smack, or if [one is] trying to evade responsibility after offering some serious advice by saying 'idk tho lol'"

As another deeply #online person, both these functions — to undercut something potentially serious (much the same way 'love u', 'pls', and 'thx' may operate), and to avoid alienating the person you're talking to with the force of your beliefs (e.g. "yeah, love beyonce's music. too bad shes exploiting labour in sri lankan factories lol") — hit all the way home
CONCLUSION
The way we talk is cool actually, when you think about it. And now, some classic content in parting, for no reason but your enjoyment:
---
With special thanks to Sneha, for lending me her wise Gen Z eyes.